Butch took over the company after his dad, Ernest Cooper Sr., left in 1996 becoming the owner and operator. TSY has seen exponential growth and continues to grow into an industry leader throughout the region, largely due to Butch's leadership and direction over the years and still today.
Dillon joined TSY in 2012. Starting with humble beginnings, Dillon first loaded trucks at night only to work his way through the company, helping spark significant growth, to assume the pivotal role of Vice President while assisting with sales and various company initiatives.
Amber joined TSY in 2018, moving quickly from receptionist to Sales, then on to Accounts Payable/Receivables. She became the TSY Office Manager in addition to her other duties after Valerie Smith retired at the end of 2021.
Jeff joined TSY in 2004. Over the years, Jeff has been the company's primary purchasing contact and his expertise has proved invaluable regarding all of our purchasing operations.
Jeremy joined TSY in 2005. He started out loading trucks at night, but soon worked his way up through the company. His years of welding and fabrication experience provides us with excellent management and sales results.
Dennis joined TSY in 2003. He started out loading trucks at night and worked his way to a key position of our operation as our primary IT specialist, as well as a strong member of fabrication and sales.
Johnny joined TSY in 2016. He brought over many years of experience in custom burning, fabrication and various managerial roles as he serves as a tremendous resource and manager of our day-to-day operations on multiple company levels.
Tony joined TSY in 2016. Tony brought over many years of experience in custom burning and he currently serves as our Burn Center Manager and is instrumental in the operational efficiency of our leading-edge custom burn center.
Heath joined TSY in 2016. Heath's expertise in management and company leadership plays an integral role in organizational structure and overall company operational efficiency as the Territory Manager of The Steel Yard.
Matt joined TSY in 2021 in our Purchasing department, and has been instrumental in locating new vendors as well as assisting the Sales team.
Jay joined TSY in 2019. He has many years of experience and extensive expertise in the pipe industry which has positioned him well in the vital role of Pipe Division Manager as he manages the overall operation efficiency of the department.
Eric joined TSY in 2020. Eric brings tremendous versatility and valuable expertise in both fabrication and custom burning as he helps with managing and operating both departments to meet our high efficiency standards.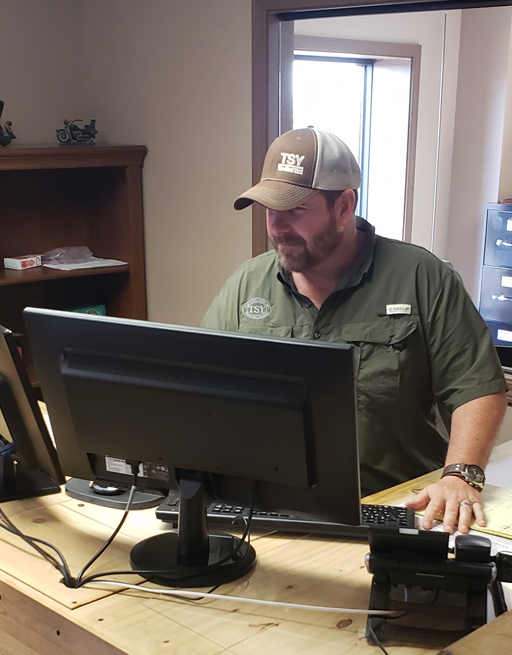 Steve joined TSY in 2017, working his way up from warehouse to Inventory, and finally moving to the office as an integral part of our Sales team.
James Stacy joined TSY in 2014 and spent several years as a freight relocation specialist prior to giving up the road and joining the office Sales team.
Joining TSY in 2022, Chylon is already becoming a valuable addition to the Sales team.
Darrick joined TSY in 2021, starting in our warehouse and quickly moving to saw shop. He was the saw shop supervisor before moving into the office and joining the sales team in 2023.
Are you in need of a career?
Whether you have experience in steel or CDL work, we encourage you to apply at The Steel Yard!